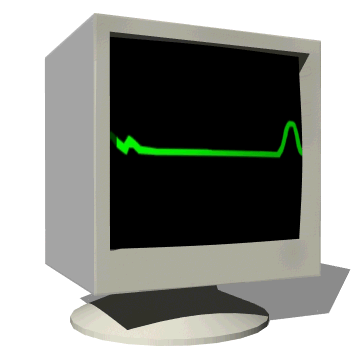 Overview
---
Job Description
A Certified Surgical Technologist (CST) is a member of the surgical team who works with surgeons, anesthesiologists and certified registered nurse anesthetists, registered nurses, and other surgical personnel in delivering patient care and assuming appropriate responsibilities before, during and after surgery. Duties include passing instruments to the surgeon and assisting during surgery.

Surgical Technologists are responsible for many important tasks assisting in the care of surgical patients, including:
Working with surgeons, nurses, and other operating room personnel
Understanding fundamentals steps and routine procedures in order to assist the surgeon
Helping to ensure surgical procedures are performed efficiently and effectively
Preparing operating rooms for surgery
Maintaining equipment, rooms, and supplies
And many other important responsibilities
Career Options
Surgical technologists may specialize and assist in complex procedures such as liver transplants. With additional education, they may become surgical nurses or surgical technology instructors. Some surgical technologists assume management positions in hospital central supply departments or in business firms such as sterile supply services and operating room equipment distributors.
Qualifications and Skills Needed
Individuals who want to enter the field of surgical technology need manual dexterity because they must handle instruments quickly. A surgical technologist must have excellent critical thinking skills to be able to anticipate the needs of the patient and the surgical team. They must also be alert, conscientious, orderly, and emotionally stable to handle the demands of surgeons. Surgical technologists need to have stamina and be able to work on their feet through out operations that may last several hours.


Program Description
The program follows the Core Curriculum for the Surgical Technologist, developed by the Association of Surgical Technologists, Inc. Graduates will be eligible to sit for the exam given by the National Board for Surgical Technologists and Surgical Assistants.
This two-year, 70-credit AAS degree program prepares students for successful employment in an operating room assisting the surgeon and other members of the professional staff with patient care before, during, and after surgery. Through classroom study and clinical fieldwork in area hospitals, students learn surgical asepsis and the preparation and use of instrumentation and equipment. Students completing the program are eligible to take the certifying examination given by the Association of Surgical Technologists. Prospective SGT students should consult with the Admissions Office about the insurance, course sequence, and grade standards that must be maintained. Students must be eligible for all college level courses to be eligible for admission to the program.
There is a maximum enrollment of 16 students per admission. There is only one admission per year, which is the Fall semester of every academic year.