BCCC Celebrates Hispanic Heritage Month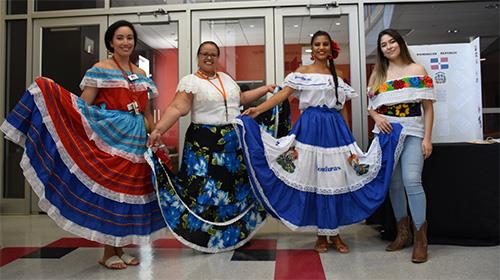 BCCC celebrates National Hispanic American Heritage Month, Sept. 15 - Oct. 15. The month-long observance celebrates cultures, histories, and contributions of American citizens whose families and ancestors came from Mexico, Spain, the Caribbean and Central and South America. The celebration began as a week of recognition in 1968 and then expanded to an entire month in 1988.
The College acknowledges and celebrates our diverse community of students, faculty, and staff, including members of Hispanic and Latin American descent, not only this month but every day of the year.
---