Get Vaccinated - Fight the Flu!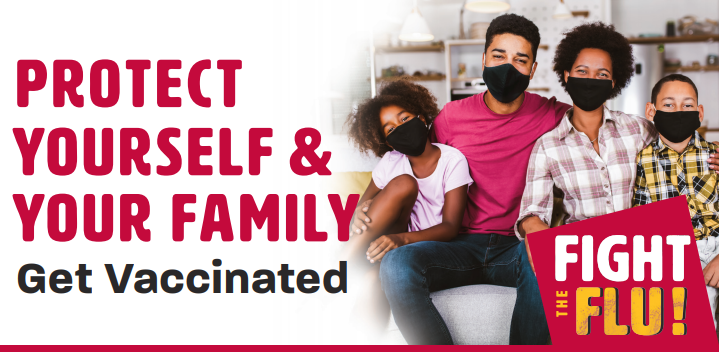 It is important to get a flu shot every year – but this year the need is critical. Seasonal influenza and COVID-19 both attack the respiratory system, and having one can make you more vulnerable to the other. Flu can lead to serious illness, hospitalization, or even death.
Getting a flu shot is the best way to protect yourself and your family from getting the flu.
---