Baltimore City Community College Board of Trustees Names Dr. Debra McCurdy as Next President
Respected Leader, Strong Advocate for Community College Education and Workforce Development Approved Unanimously by Board of Trustees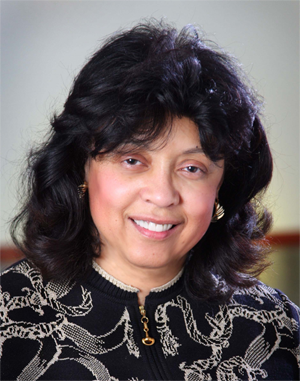 BALTIMORE (October 17, 2018) – Debra L. McCurdy, Ph.D., an experienced and celebrated higher education leader, has been unanimously chosen as the next president of Baltimore City Community College, the BCCC Board of Trustees announced today. Dr. McCurdy has served as president of Rhodes State College in Lima, Ohio, since 2006.
"We are extremely pleased to have Dr. McCurdy as BCCC's new president," said Board Chair Kurt L. Schmoke. "She has a proven track record of expanding workforce development opportunities on college campuses, and will bring intellect, passion and integrity to BCCC."
Dr. McCurdy will succeed Dr. James H. Johnson, Jr., who has served as interim president since July 19. Dr. McCurdy will officially assume the position of president during the Spring semester.
During her 11-year tenure at Rhodes State College, Dr. McCurdy oversaw the transformation of the institution as it moved beyond offering quality technical programs to offer comprehensive transfer programs including associate of arts and associate of science degrees. The college also expanded its reach into the region through distance and online programs and developed a manufacturing consortium to provide skill enhancement and training to serve 26 companies.
Bringing a strategic vision for program development and growth, she was instrumental in the college receiving nearly $25 million in grants and external funding and maintaining fiscal stability. Dr. McCurdy has served several national initiatives, community organizations and various boards and has been recognized for her leadership through numerous awards.
Dr. McCurdy previously served for nine years as provost and chief operating officer for the Dunwoody Campus at Georgia Perimeter College, and for seven years as assistant and associate provost at Clark Atlanta University in Atlanta, Georgia. Earlier positions included serving as a Woodrow Wilson Fellow and vice president for academic affairs at Paul Quinn College in Texas and as assistant dean of academic affairs at Brandeis University in Massachusetts.
Dr. McCurdy earned bachelor of science, master of education and doctoral degrees from Bowling Green State University in Ohio.
"It is a privilege to serve and accept the presidency of Baltimore City Community College. I am eager to engage with the students, faculty, administration and the community to ensure BCCC is well positioned to serve as one of Baltimore City's economic and workforce drivers," Dr. McCurdy said. "I look forward to the opportunity to work with the Board and lead BCCC through its next exciting evolution."
We're delighted to welcome Dr. Debra L. McCurdy to Baltimore, and as Baltimore City Community College's new president at this important time in the life of our city," said Baltimore Mayor Catherine E. Pugh. "Never has it been more important to promote the clear and accessible pathways to jobs and careers that our community college makes possible. I look forward to working with Dr. McCurdy to support BCCC's commitment to guiding our Mayor's Scholars as they progress and fulfill the ambitions they have for themselves and the potential they represent for our community."
Working with Greenwood/Asher & Associates, the Board of Trustees chose Dr. McCurdy after an extensive national search.
Baltimore City Community College (BCCC), located in Baltimore, Maryland, is a comprehensive two-year college committed to enriching the lives of the people it serves by offering educational opportunities that are affordable, accessible and relevant to the economic life of the city, state and region. BCCC is the only public community college within the city and serves over 16,000 credit and non-credit students at its Liberty campus and other learning sites.